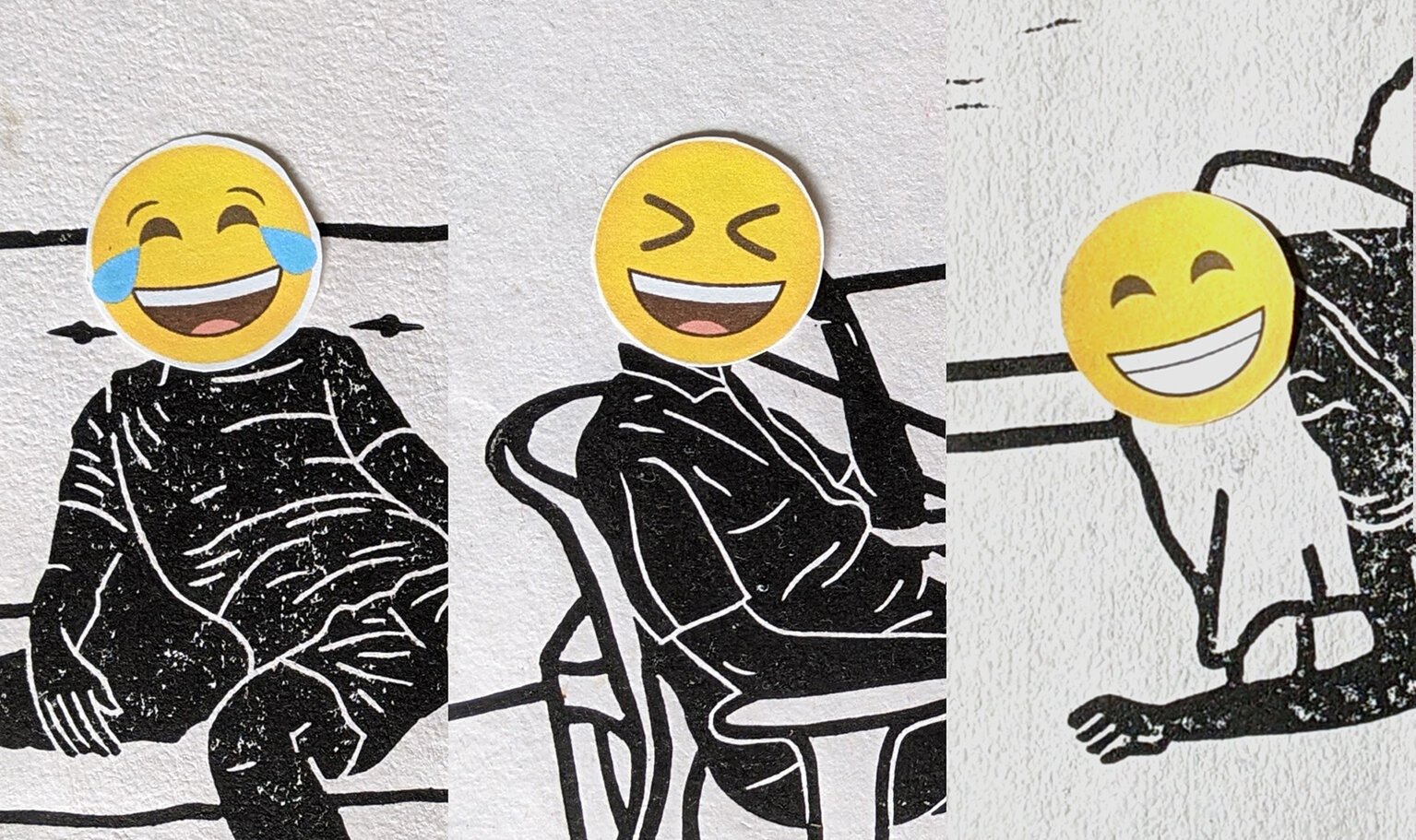 Artist
I'm Alright
Linoprints, colour inkjet prints

Third in the conflict series, this project explored the behavioural conflict in my life when the pandemic hit and forced us indoors. 
 
We often mask emotions in our chats online. Just a single laughing emoji, for instance, would do the splendid task of misleading recipients into believing that everything is alright with us when the reality might be completely opposite.
Three linoprints convey the loneliness of individuals stuck indoors, their environs intentionally bleak to emphasise the isolation. And yet, pasted on their faces, hiding their true emotions, are print outs of emojis in colour.
Year