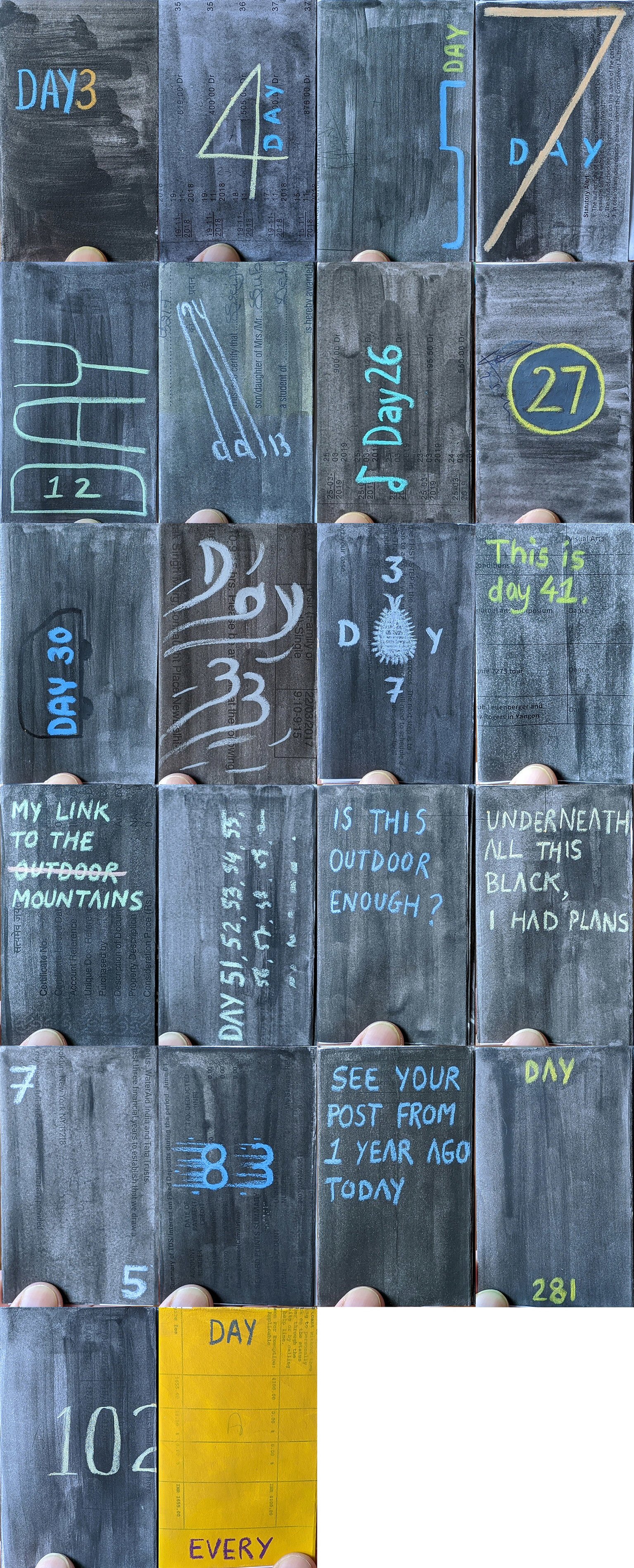 Artist
Lockdown Zine
Discarded A4 inkjet prints, gouache, pastels
Second in the conflict series, this project explored the spatial conflict in my life when the pandemic hit and forced us indoors. 
When lockdown was announced in Delhi, people found themselves imprisoned in their homes, never allowed outside, barring only for emergency outings. I started a visual log, a comparative observation, of the time I got to spend indoors and outdoors. Not that I was spending hordes of time outside prior to the lockdown (since I've always worked from home) but once that freedom was taken away from me I became all the more aware of this vast gap that has always existed for me. The idea was borne out of a curiosity to observe how the balance between outdoor and indoor time would shift through the pandemic and as a means to visually catalogue this journey. A used A4 paper coloured black stands for the time I'm stuck indoors, and the areas left white indicate the time I stepped out, including visits to the terrace. Coloured illustrations add another layer to the whole narrative as they define the activities performed outdoors.
These zines don't cover every single day as that would've been repetitive and boring. The layout of these zines follows a very mathematical divide – 8 pages to a zine / each page fits 60 boxes / each box is 1x1 cm. and represents 3 minutes / and therefore each page fits 3 hours of a day / and the whole zine 24 hours. The first page of the zine or the cover starts from 12am and goes on till 3am, second page is from 3am till 6am and so on.
Year