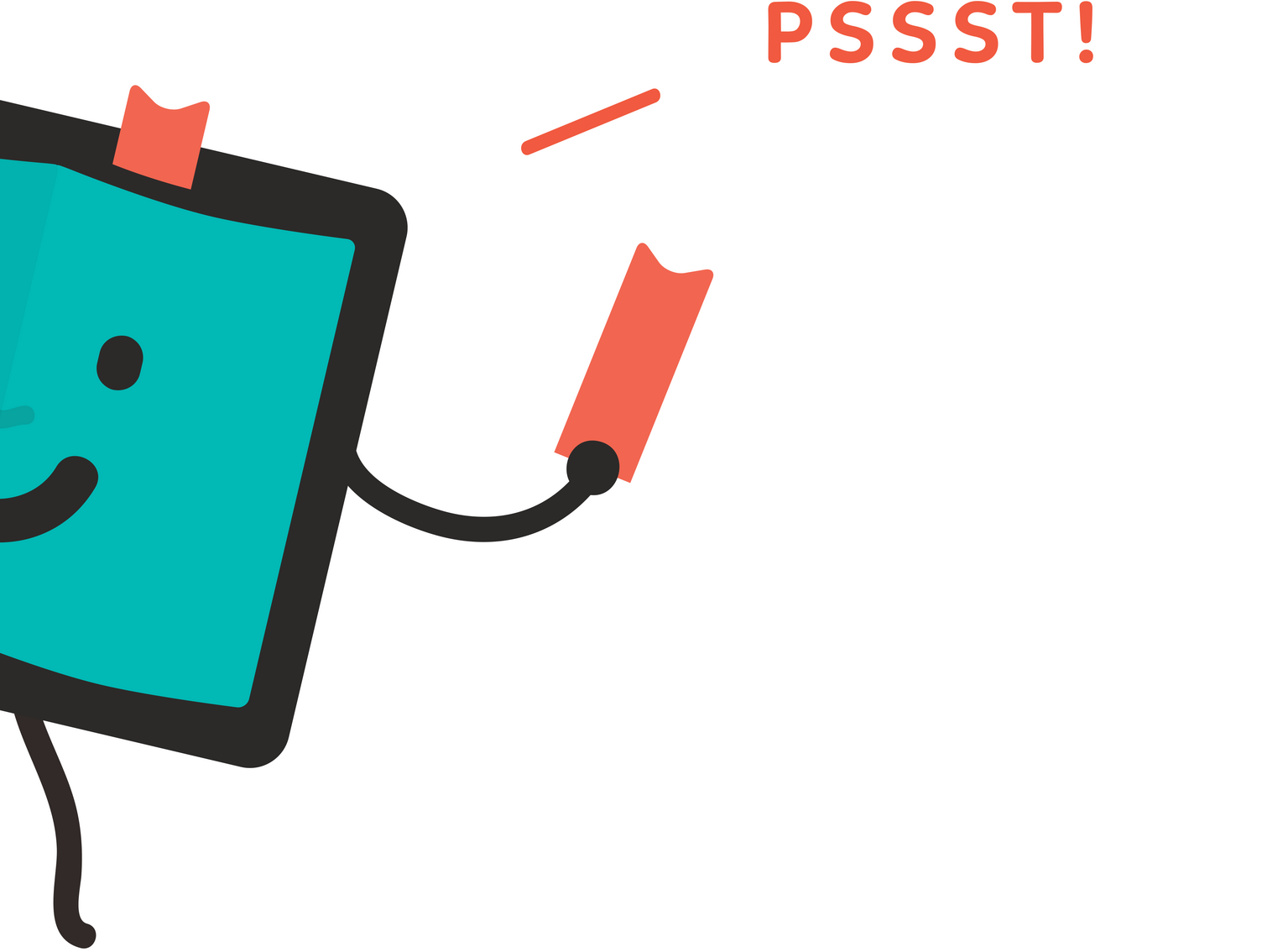 Client
A Well-read Tablet: Branding Kitablet
Parag (an initiative of Tata Trusts) came to us with a need for a face to a clever name. A 'kitab' and a tablet, Kitablet is India's first e-library app for children's books. This app, a teller of stories, needed a dynamic and fun-filled logo to speak to children between ages 6 and 12.
We devised a character with the body of a tablet and the face of a book (also known as kitab in Hindi). The story about him goes such: there once was a tablet that loved stories and so he read all the time. Wherever he went and in whatever he read, he left a red bookmark. He read so much that he became one with books, joy spread across his face. And he came to be known as Kitablet.
Since then, Kitablet, with an insane collection of books inside him has been meeting kids and telling them stories. Such a simple, sweet life makes him happy, so he is always smiling. Unless there is that rare occurrence when he can't find a book.
The red (or 'read') bookmark is used a unique identifier that overtime we would hope becomes memorable and synonymous with the place for Indian children's' literature.
We are proud to be associated with the great work Parag is doing in the children's literature space. Since 2013, we have been working with Parag on projects of varying sizes and scope. The ones featured on this website are – rebrand of Parag, an award that honours excellence in children's literature in India, Kitablet app design, three Parag events, and a diary. 

Year

Service

, ,

Industry

, ,
"Your work has brought good cheer to my start of the day :)"

"It makes me curious about this well-read character. And I feel like making him a friend."

"I feel it is simple, neat and yet a logo that has a lot of scope for dynamism and emotiveness, which is its strength as it lends itself to be converted to a character who interacts with children on behalf of the product."