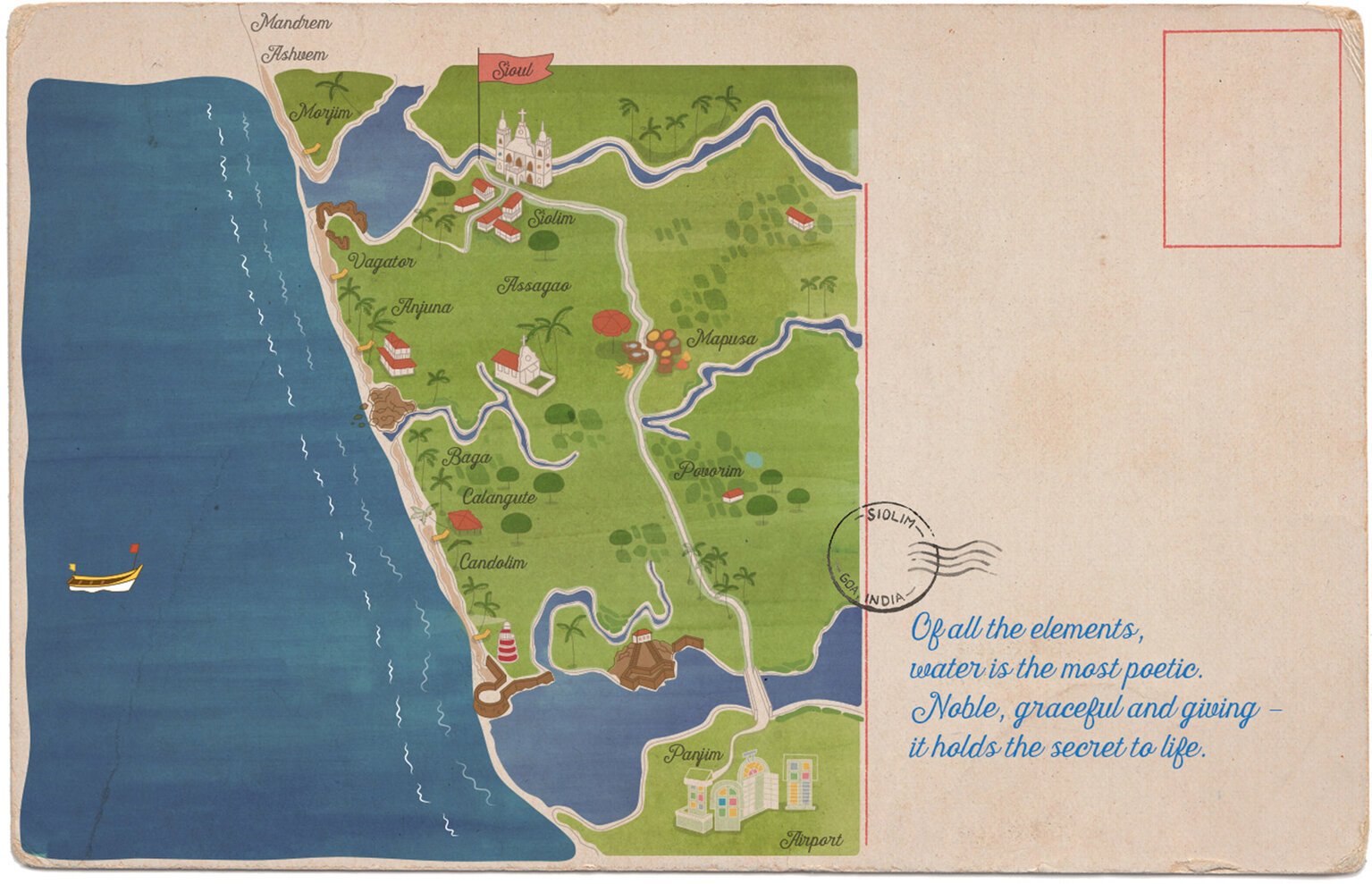 Client
Sioul: Three Villas and a Multi-sensory Experience
A tranquil, riverside spot in the village of Siolim (Goa) will soon be home to three premium luxury villas and we were commissioned to visualise a unique brochure to help in starting a conversation with the future buyers of the villas. We had to build an experience. The brief was to create an interactive digital brochure to communicate the essence of Sioul, for life at Sioul cannot be captured in words, nor can it be limited to pamphlets. It had to be a game for the senses and a multi-sensory experience is what we focussed on.
The narrative was imagined as a journey through a single-page website that takes a user through content blocks of relevant information designed in a way that's chic, modern, intelligent and immersive. Each block was given a unique treatment that would complement the aspect of Sioul being portrayed. So the 'location' section of the website flaunted a montage of the free-spirited heart of Goa, its historical churches and local bazaars, against an old postcard reminiscent of the region's rich history. A hand drawn map, aided by an animation of the waves and a solitary fishing boat, along with sounds of seagulls evokes the charm of a coastal life and sets the mood for onward journey of discovering Sioul.
The name Sioul is a portmanteau of Siolim and Soul.
Year

Service

,

Industry
Sol, Lua and Terra together exist in a delicate ballet of harmony and balance — just like one cannot imagine the sun without the moon, warmth without coolness or earth without the sky. Even though each is dazzling and unique by itself, in concert, they are magic.