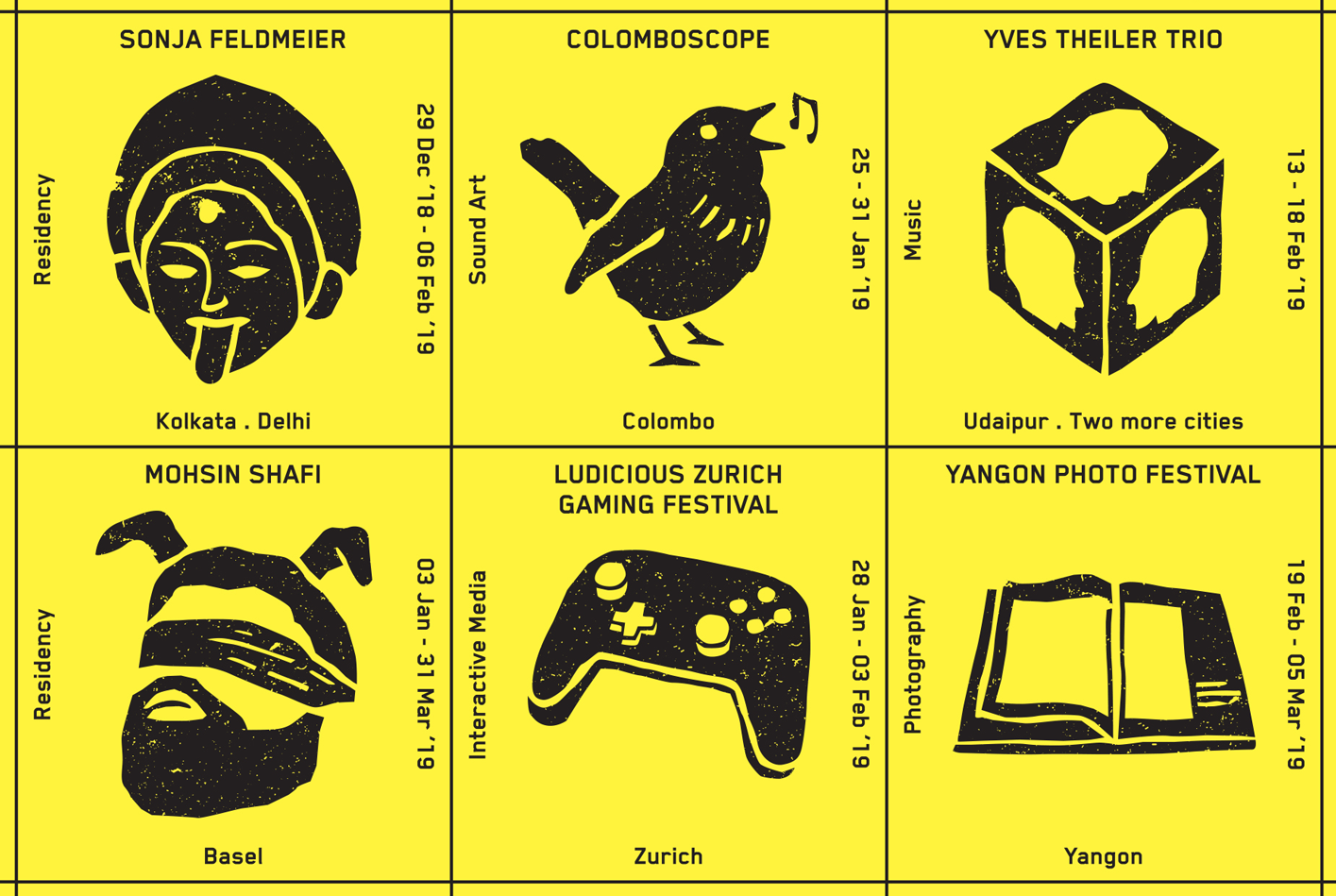 Client
Pro Helvetia's 2019 Programme – Season 1 and 2
Pro Helvetia New Delhi (PHND), the liaison office of the Swiss Arts Council, supports and disseminates Swiss arts and culture in South Asia. They promote cultural exchange, develop and nurture long-term partnerships, initiate co-productions and support residencies. PHND's programme is interdisciplinary in nature with focus on themes like literature, contemporary dance, visual arts, music, theatre, design and photography.
Starting from 2018, PHND decided to roll out their calendar of events on a semiannual basis. Announced in January and July, these calendars highlight various artists/events being supported by PHND through the next six months. Tiffinbox worked on the design of these calendars and other communication collaterals which were usually unveiled at a launch party. Working on the giveaways linked to each announcement is especially exciting for us, given the creative freedom both in terms of idea and execution. We worked on five such announcements with the last one being in January 2020, after which this was suspended in the light of pandemic and replaced by Now On.
Take a look at our designs for season 1 (Jan to June) and 2 (July to Dec) of 2019 below. Our designs for 2018 can be found here.
Year

Service

, ,

Industry