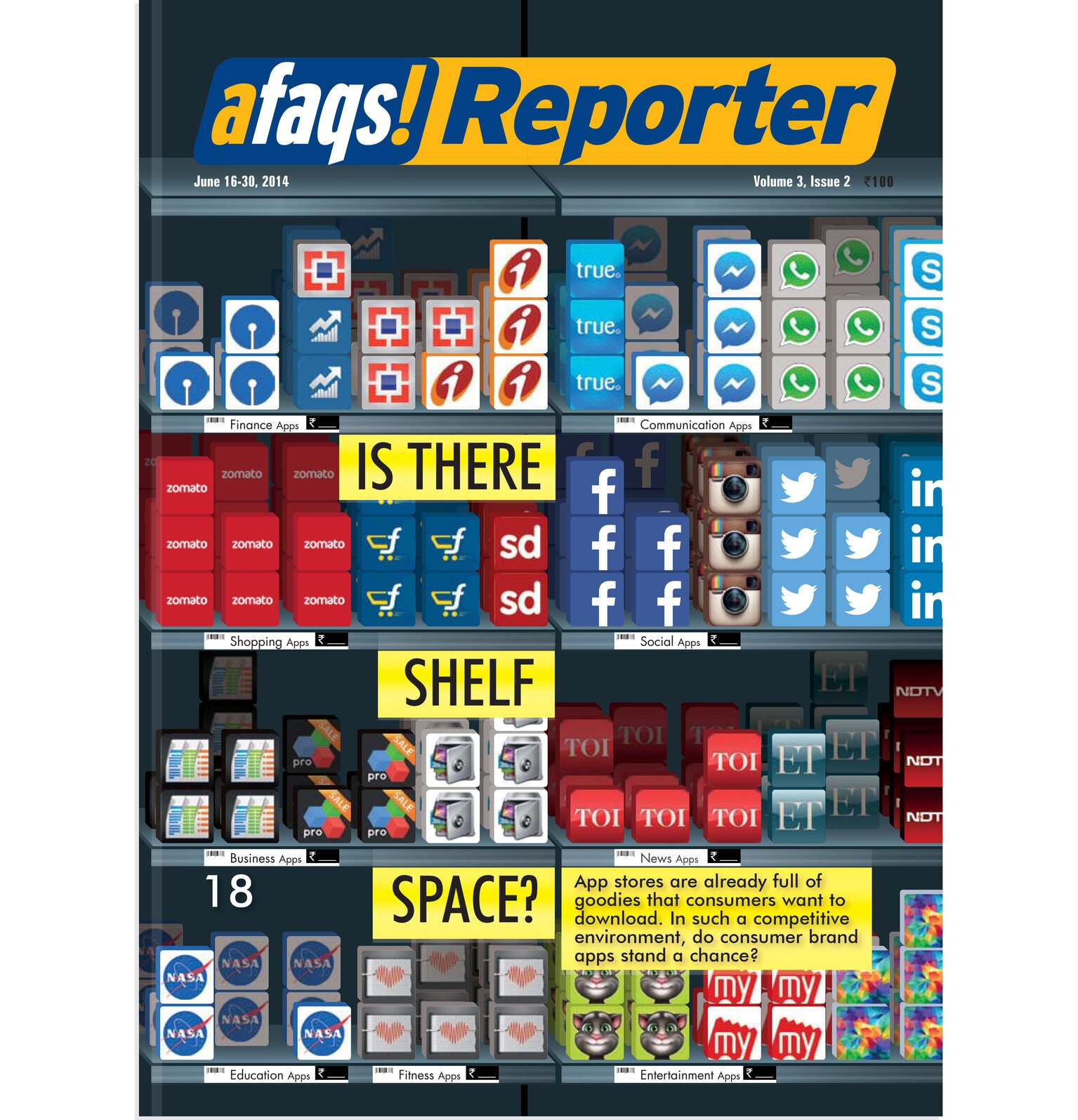 Client
Cover Illustrations for the Afaqs! Reporter Magazine
afaqs! Reporter (initially The Brand Reporter), a B2B print magazine, was launched in 2005 with the aim of capturing the essence of news in the marketing, advertising and media industry every fortnight.
We were roped in to illustrate their cover stories from time to time. Our first illustration appeared in the June 1-15 issue of 2009. By the end of 2014, we had covered about 70 issues, including three annuals which had us work on the layout of the entire magazine to bring in a fresh look.
We've showcased some of our favourite covers here. They represent an interesting variety in styles and our journey from a new studio to becoming self-assured.
June 16-30, 2014 cover: Is there shelf space?
Year

Service

Industry