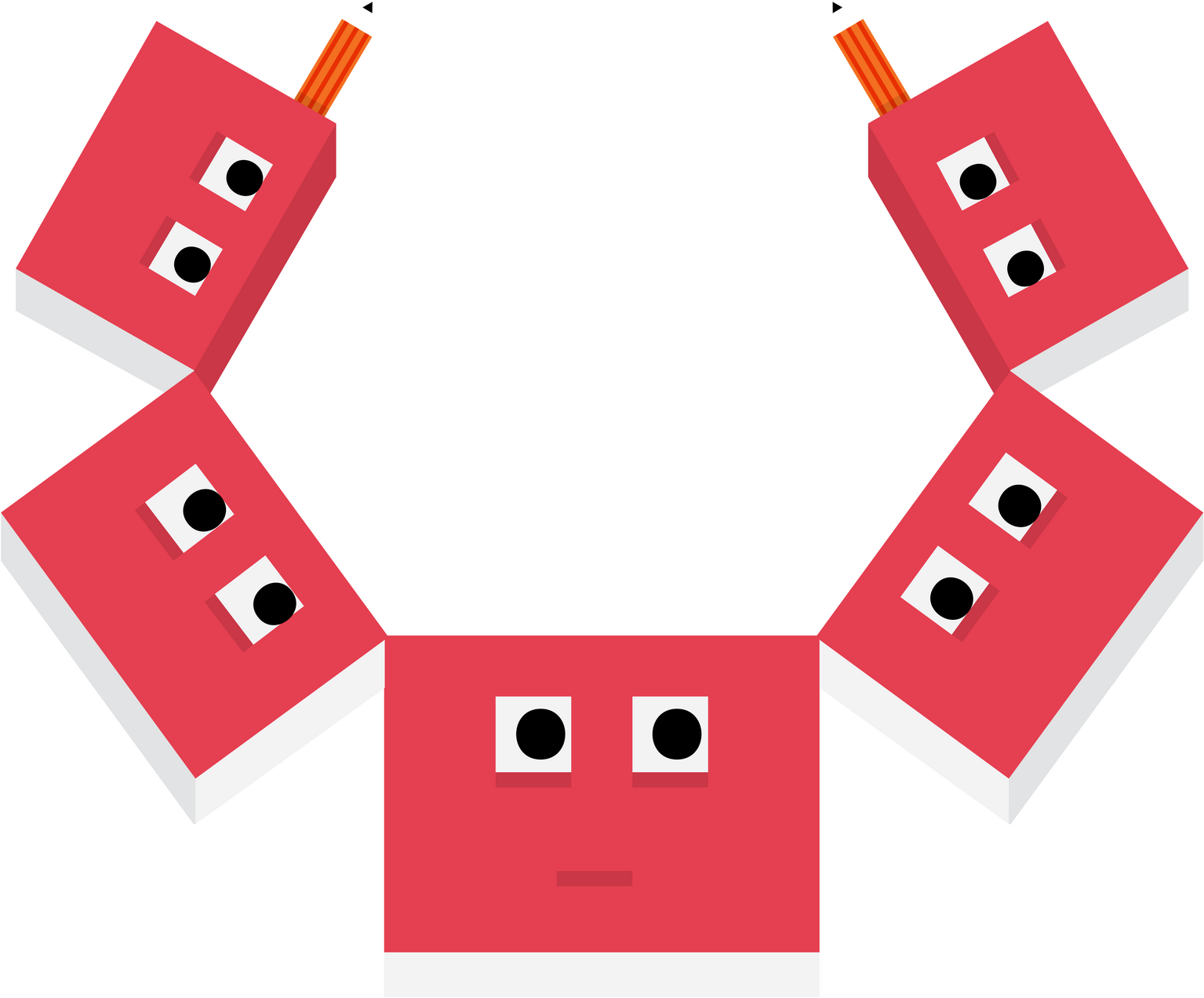 Client
Branding a Children's Literature Festival
Our association with Bookaroo, India's first children's literature festival, dates back to 2011 when we were commissioned to design festival collaterals. Since then we went on to design their main Delhi festival for four successive years and also seven regional festivals spread across five cities in India. Featured here are designs from 2014 and 2015.
Year

Service

,

Industry

, ,
Bookaroo 2015
The 2015 Delhi edition wanted to emphasise its four key formats that the festival events are categorised into: art and craft, storytelling, drama, and workshops. In the poster that acts as the primary announcement material, these were imagined as masks that the children are seen wearing. "Art and craft" imagines itself to be a colour palette dotted with vibrant colours and brushes to get started anytime, anywhere. "Storytelling" is a kahani tree, the legendary tree under which many a stories have been told. "Drama" is a tiger (Bengal was a highlight this year), who with his best friend, the monkey of Bookaroo, considers itself to be the best performer ever. And "workshops" is a tech-savvy screen that let's its face do the talking, literally. Together these four ensure there's never a dull moment at Bookaroo.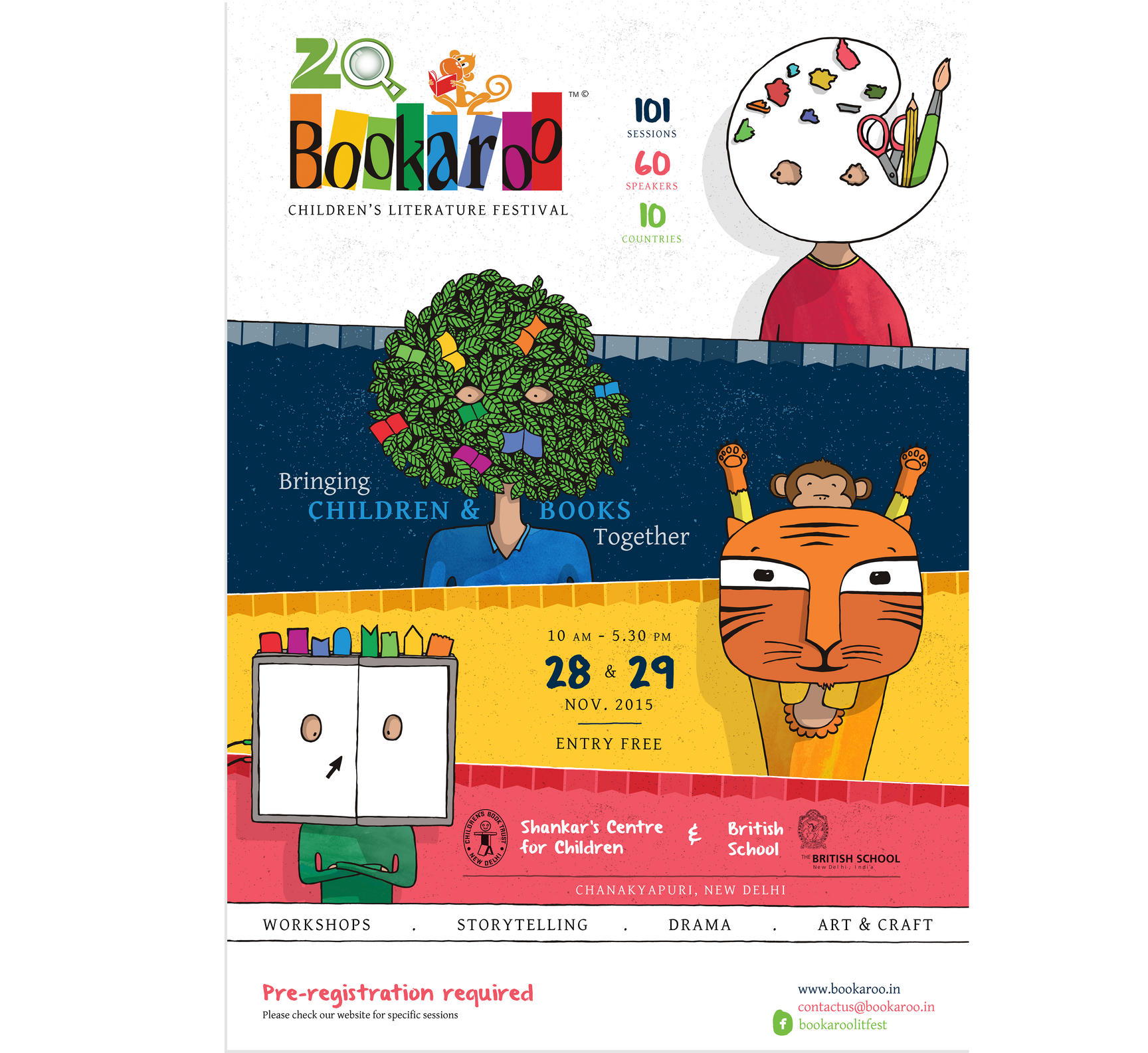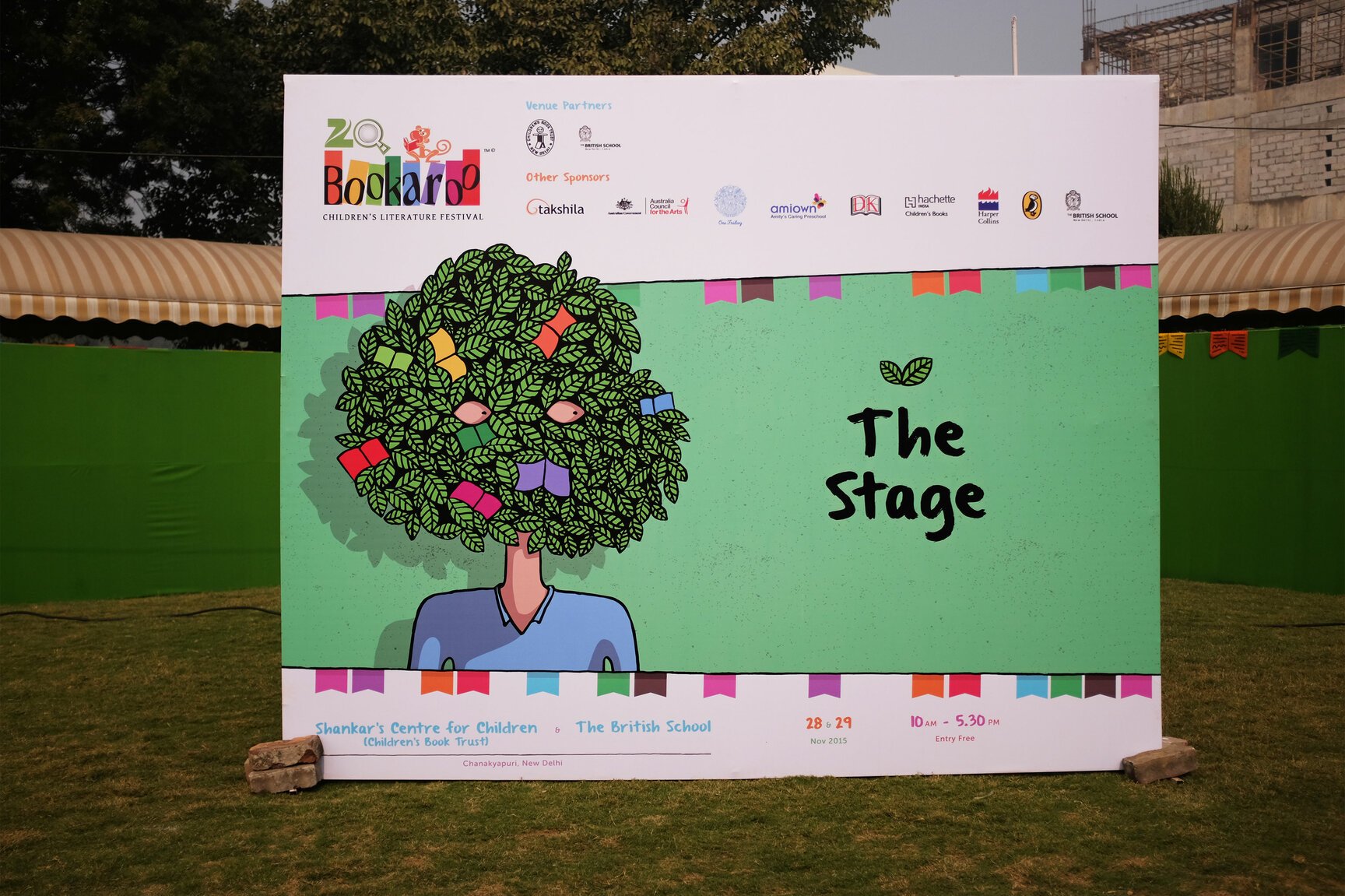 Bookaroo 2014
The 2014 edition was all about an undersea wonderland of books, that's inhabited by a Mr. Octobook who is always busy reading eight books simultaneously, a pirate sea horse who can always be seen in its favourite dress: alphabet G, a newly discovered species of crab with five pairs of eyes on equal number of books and a pair of pencils to poke whoever is found not reading a book, an oyster that rewards its reader with a real pearl, and a horde of fish in different shapes, sizes and formations. Children can be seen going bonkers in this wonderland as they find it difficult to decide which is more exciting: staying on deck or swimming amongst the corals.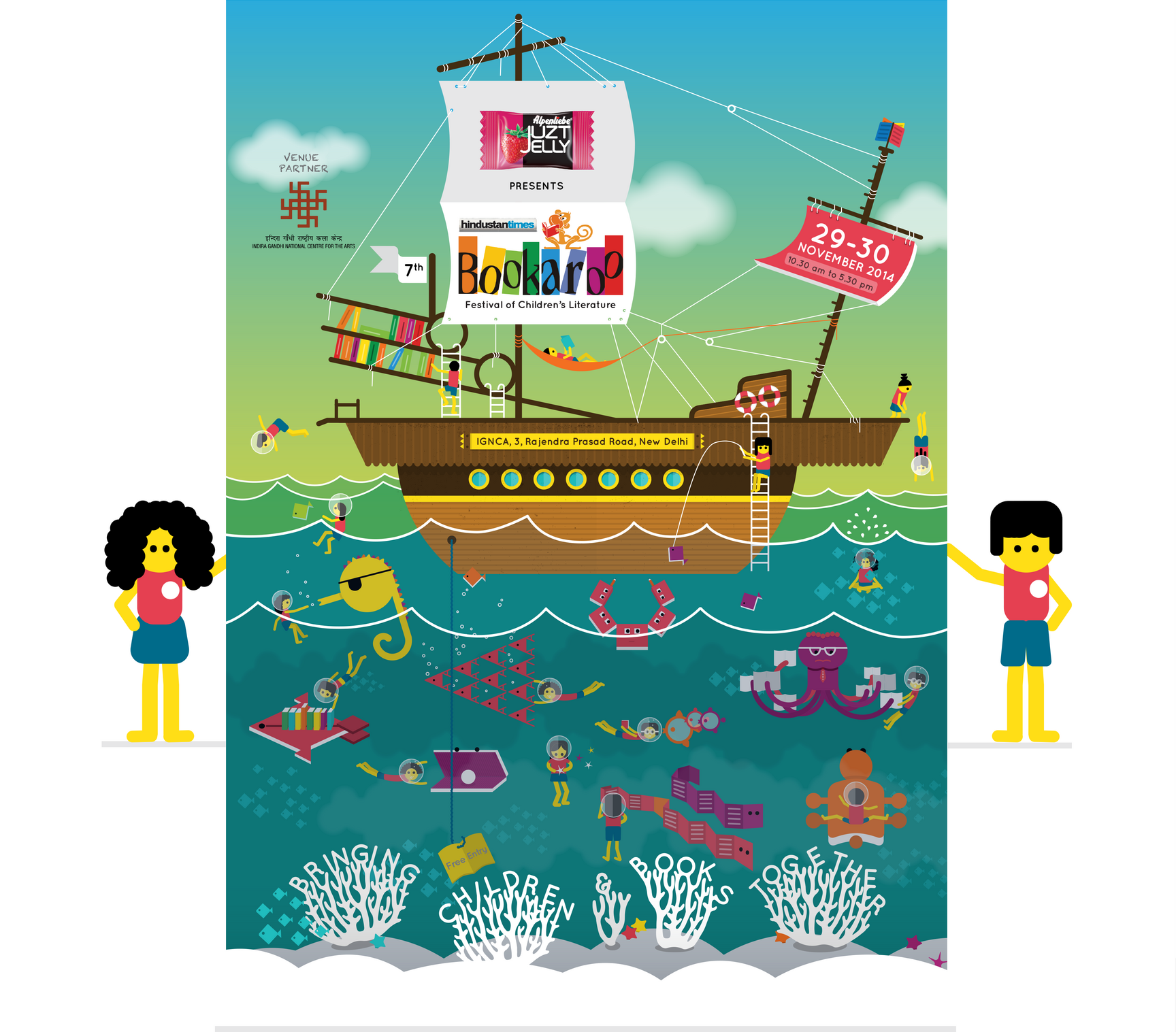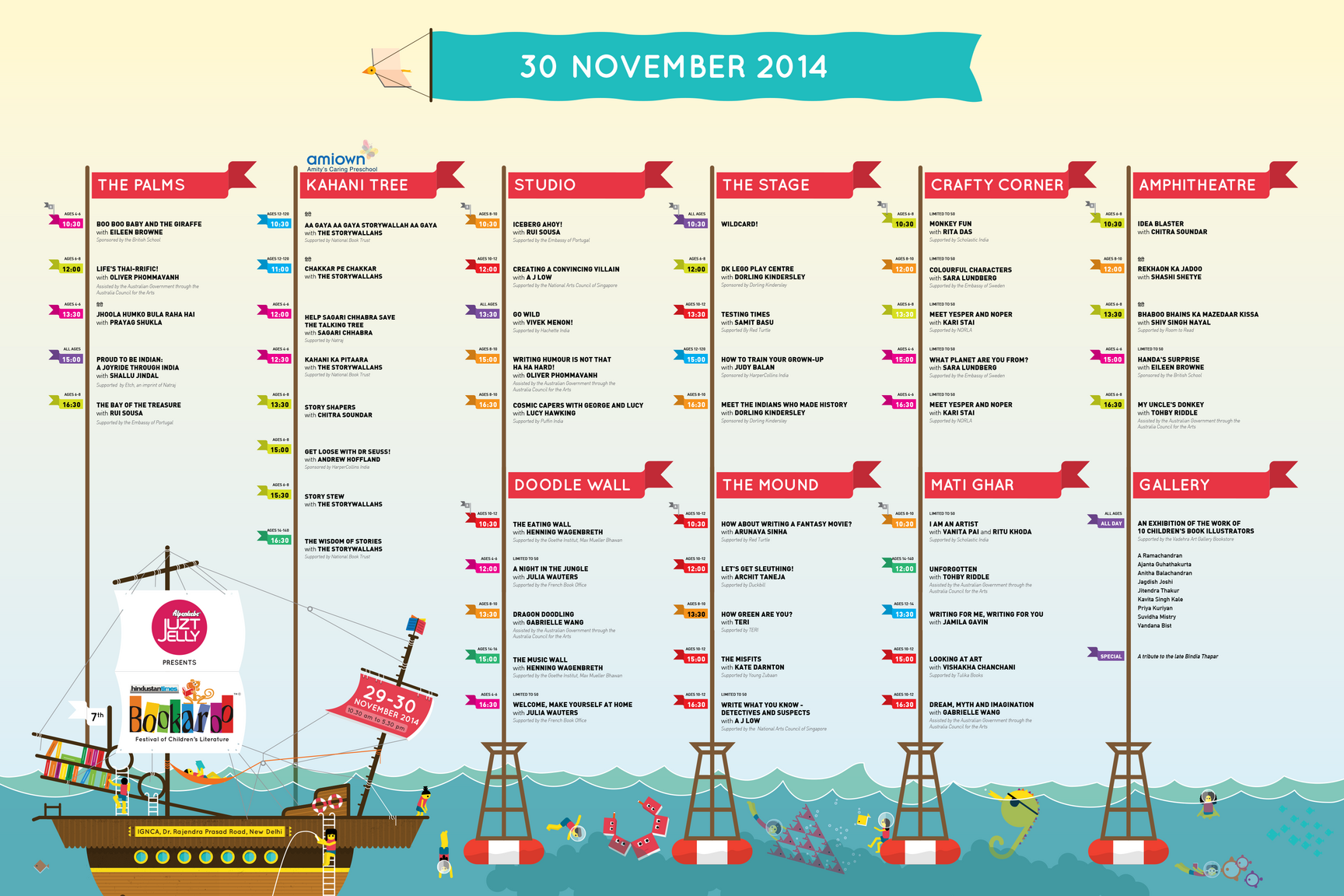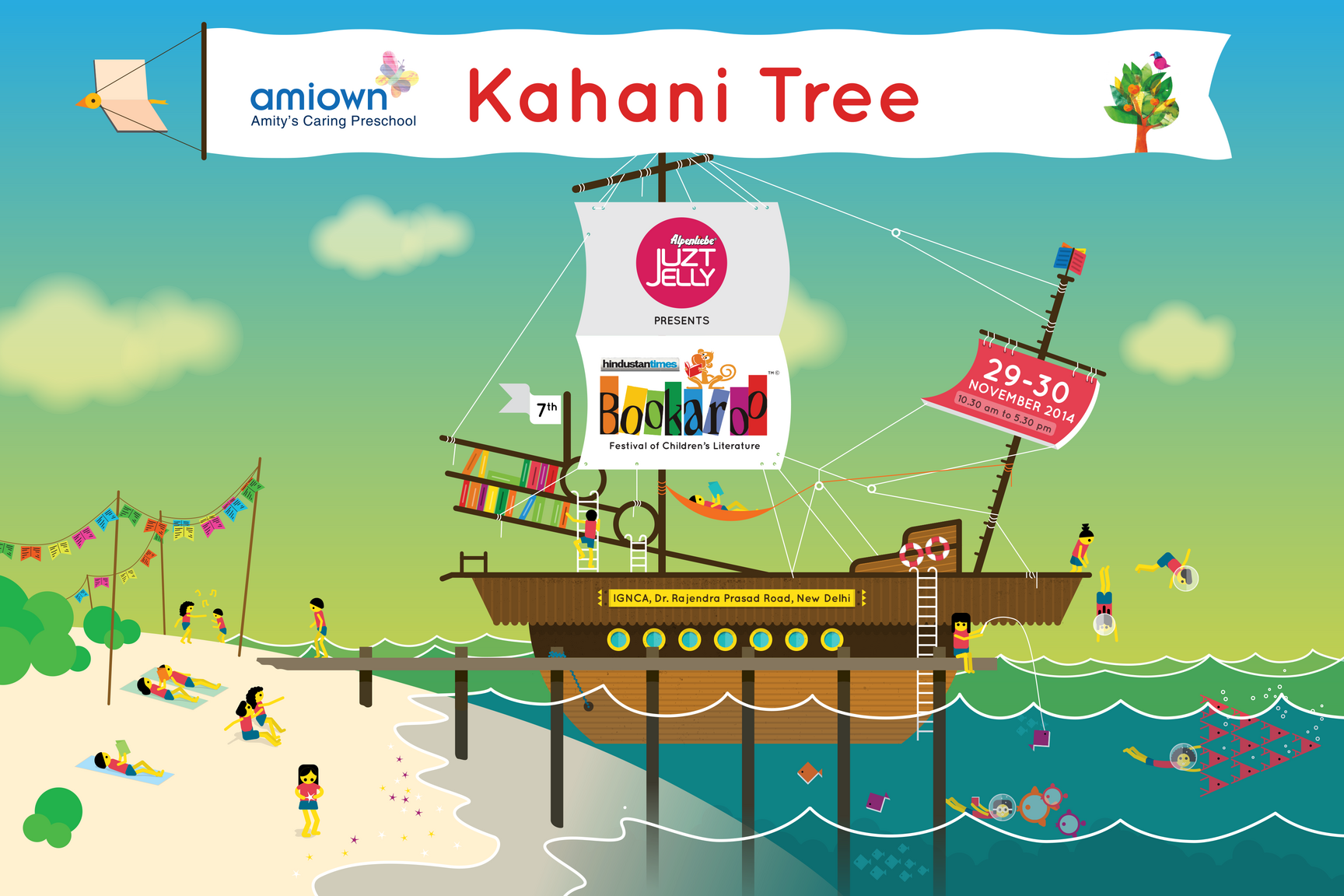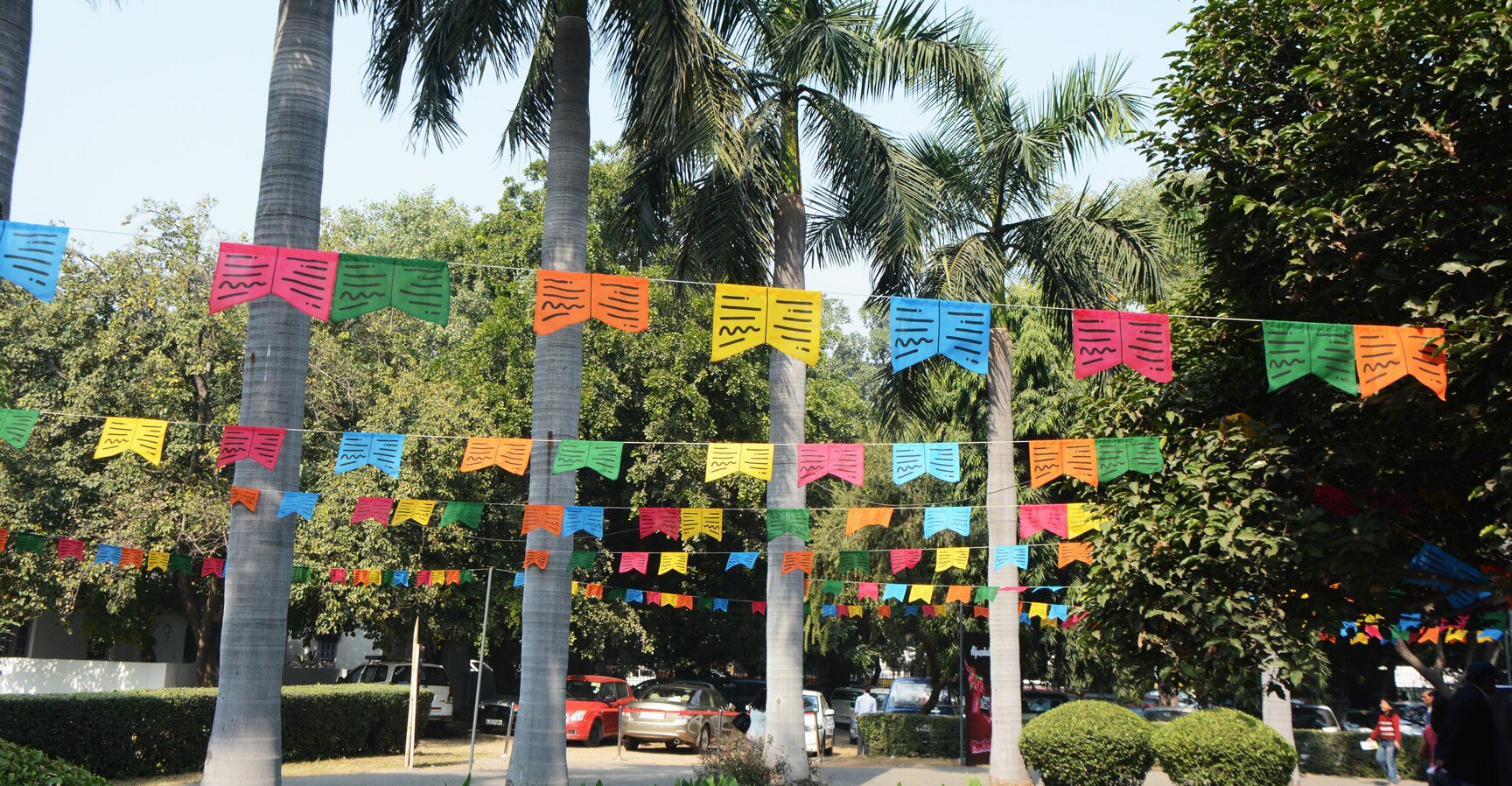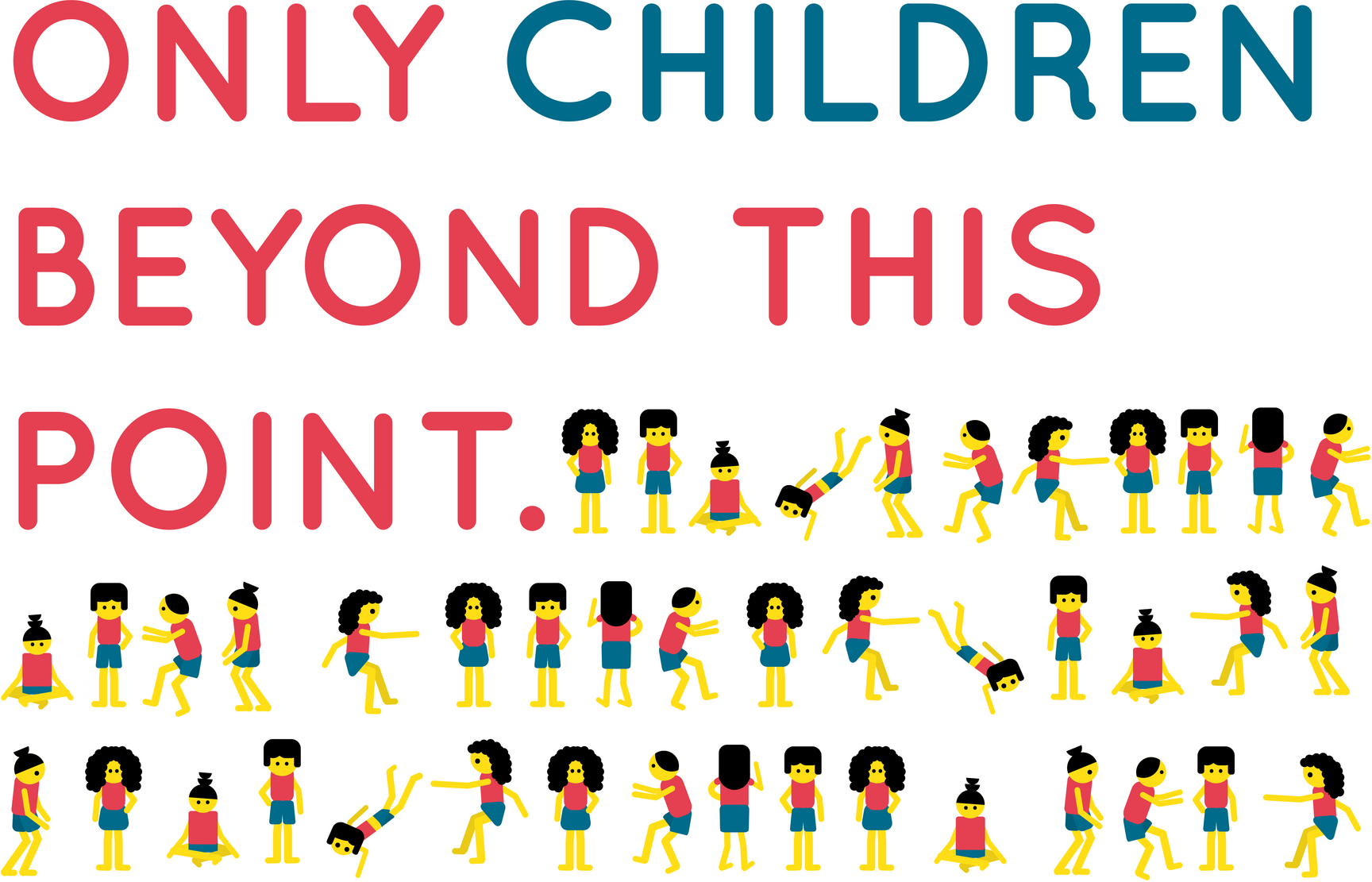 "The beauty of working with Tiffinbox's three musketeers is the attention to detail that they bring to the table. You can hear the gears engaging as Rohit patiently gives shape to your rambling brief even as Sriparna cuts to the core of the issue. And when you hear the assenting Dwarka drawl, you can be sure that everything is going to be all right with the end result. Brainstorming meetings with them are fun outings for us. As producers of a children's lit fest, we wouldn't have liked it any other way."