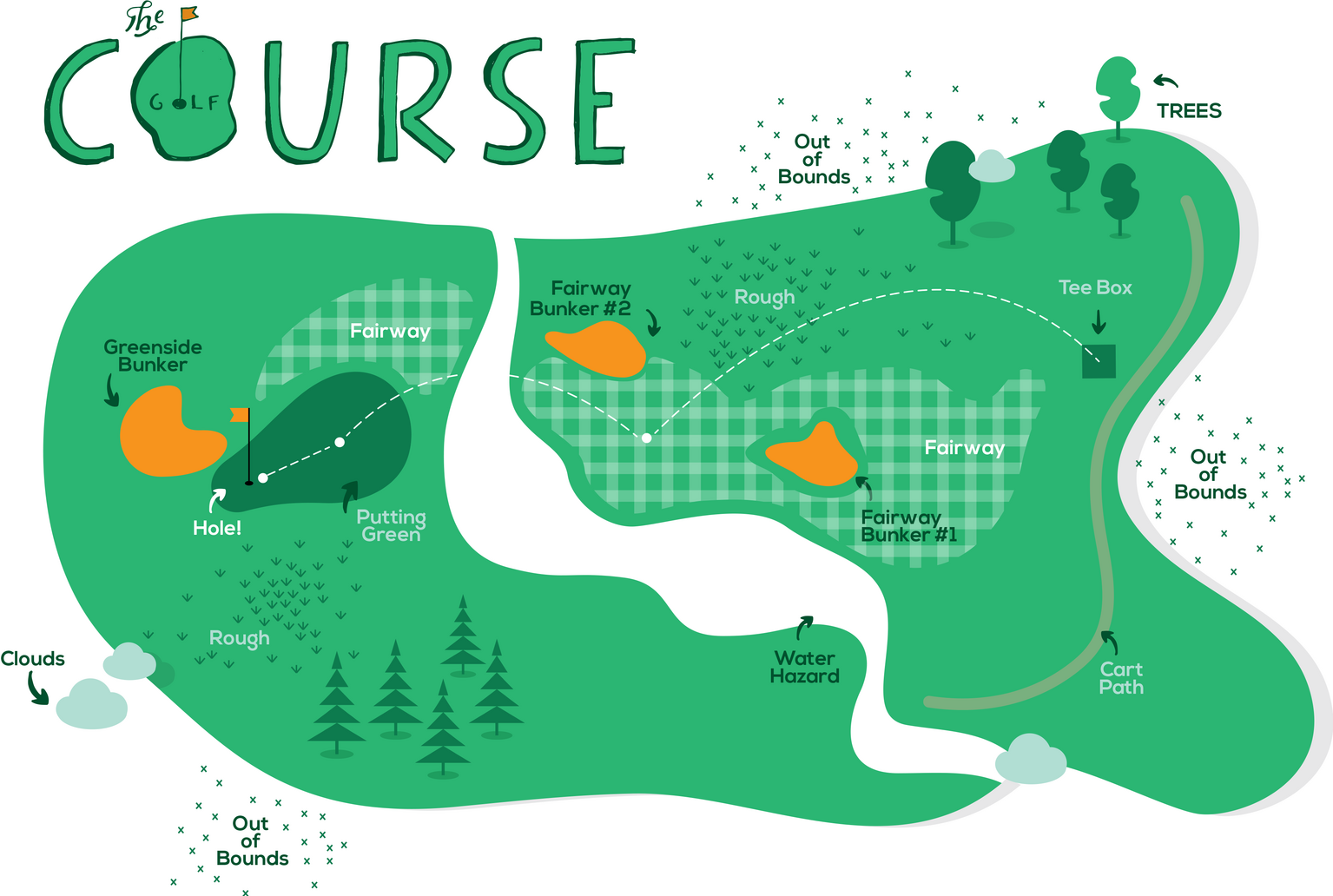 Client
Branding for a Golf Training Facility
Hamoni (phonetic version of harmony in Japanese) is a publicly accessible golf learning centre in Gurgaon, India, with a mission to break down the barriers to golf and change its public perception as an elitist sport and to make it available to everyone who loves sports. It provides an extremely affordable and accessible environment to learn and practice golf in the heart of the city. 

We were first approached in 2013 to work on their branding, that included a logo, an ad campaign and a website. However, our engagement with Hamoni went beyond the initial set of requirements and we produced a varied set of communication collaterals over the following four years – from print merchandise and giving face to a new game-cafe to interesting graphics for their Facebook page and an endless number of campaign posters.
Year

Service

, ,

Industry
Print Merchandise
My Passport to Golf is a small booklet, the size of a passport that fits into a pocket and carries bite sized information on the game of golf. Covering a wide range of topics like basics of golf, its history, HGC (Hamoni Golf Camp) golf leaning modules, maintaining scorecards, etc. this learning tool was intended to be given out to participants of students' camps. The booklet also features some interesting quotes and a major part of it is blank pages to take down notes during the camps. This is also available on sale at the Hamoni Golf Camp.

The Yardage Book is a handy notepad that helps a player plan his/her way around the course. It's used during practice rounds before tournaments to take notes on various aspects of the course they will be playing, such as yardages, wind conditions, sloping of greens, hazards, etc. Because it needs to be carried around by a player all the time, the size of this has to be a convenient one, small enough to into one's pocket.
Taking a Break from Golf? Hop in to Hamoni Red: Play Cafe.
In 2016, Hamoni decided to venture into serving food, drinks and games. They wanted to start a play cafe within the premises of Hamoni Golf Camp in Gurgaon. We were asked to come up with a simple yet memorable name, an identity and a design for the menu.
We suggested "Red", a colour that sits directly opposite green, the brand colour of Hamoni and also the term for the putting area. The idea was to bring about the fact that Red is where one can do all that they wouldn't on the greens. Additionally, this space is also for those who don't play Golf. So when the players aren't exploiting the greens of the golf course they could be found immersing themselves in the addictive competitiveness of PS3 and board games while savouring some delicious food and drinks at Red.

Hamoni Golf Through the Years on Facebook
We worked on ideating and designing Facebook posts for the Hamoni during its initial years to establish its visual identity on the social media and also to set a stage for the evolution of the brand language in the coming years. The posts were an extension of the brand message "golf on your mind" that juxtaposed golf balls in everyday scenarios. From the customary wishes on occasions of national holidays (like Holi, Diwali, Eid, etc.) to singular events (like elections, India's Mars Orbiter Mission, etc.) the posts were meant to bring a smile on the brand's followers on Facebook. Here, we present the 10 best posts we created (in chronological order).