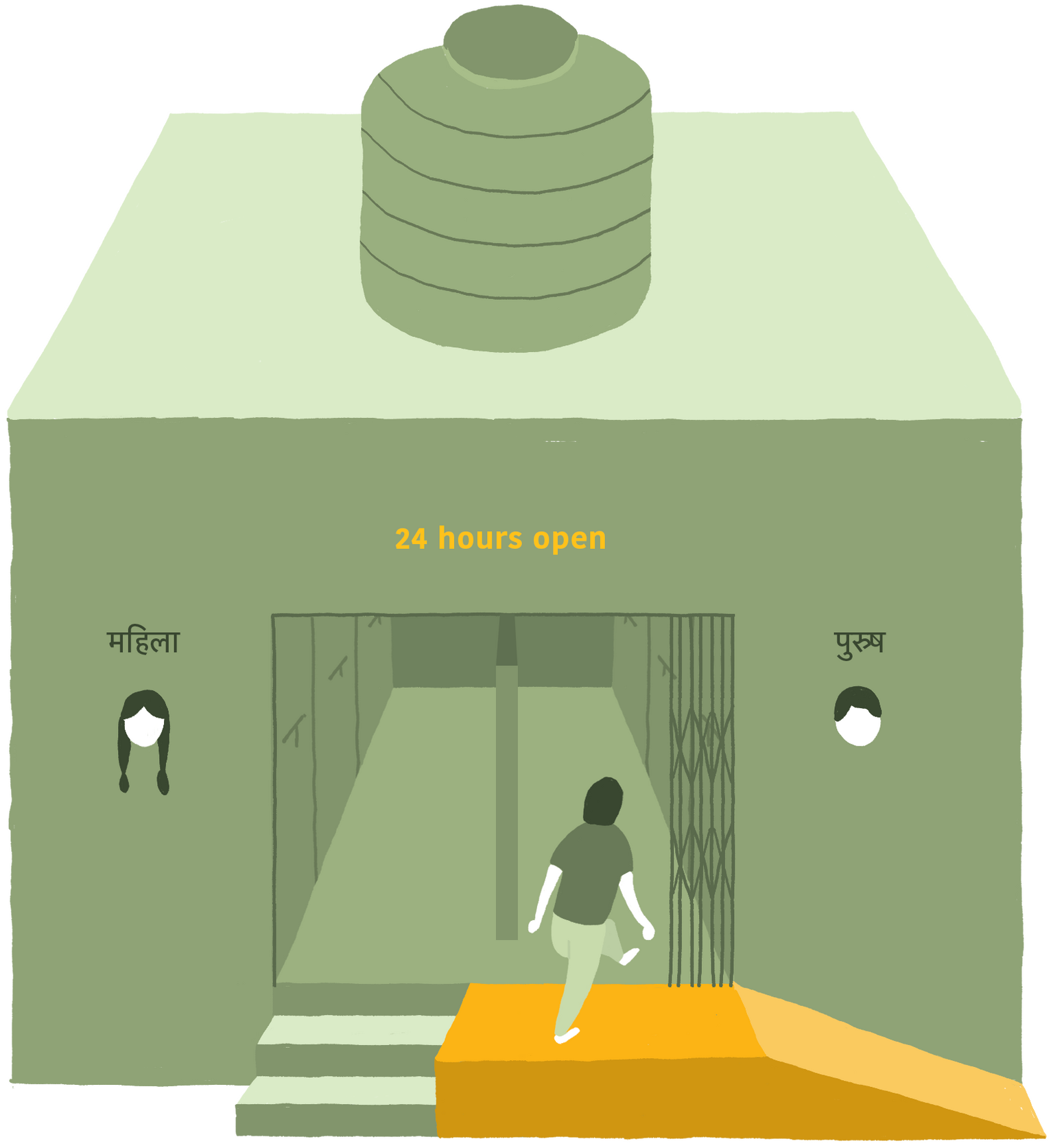 Client
Illustrated Diaries for WaterAid India 2016 - 2018
During our seven-year association with WaterAid India we worked on five annual diaries and calendars, of which three are documented here. Each of these was based on themes close to WaterAid's work in India. Though WaterAid's regular outreach was led by a well-described brand manual, they opted to step away from it and wanted the stories told through illustrations. For every theme we developed the look and feel by employing a different illustrative style and also worked with the communication team in structuring the content.
Rich, bold and graphical, these diaries took a deep dive into the world of toilets in 2018, in 2017 they went through three decades of WaterAid India's work and in 2016 talked about germs.
WaterAid India is part of the global WaterAid network which has been working for four decades to improve access to safe water, sanitation and hygiene across the world. We worked with WaterAid India from 2015 to 2021 on a large variety of communications such as graphics/infographics for social media, animated videos on handwashing and menstruation, publications, campaigns on menstrual hygiene and covid-19, and a photo exhibition.

Year

Service

,

Industry

,
Let's Talk about Toilets: 2018 Diary & Calendar
To differentiate from the thematic diaries of 2016 and 2017 in which all aspects of WASH (Water, Sanitation and Hygiene) were covered, in 2018 the focus was decided to be 'sanitation'. Within sanitation, 12 different aspects of WaterAid's work would be touched upon and like the past diaries we wanted to champion the month dividers to tell the stories. We decided to build a narrative which first pointed to various problems plaguing toilets and the lack thereof. These range from behaviour change to technology, school absenteeism, inclusion and a lot more. With a flip of a page we introduce the readers to the solutions or the positive aspects of bringing a change. Following that up was an understanding of WaterAid India's approach to deal with the problem with the means of a case study.
We worked with a monochromatic colour palette for each month while using six hand-picked colours from the WAI colour palette.

Three Decades of WaterAid India: 2017 Diary & Calendar
2016 marked the completion of 30 years of WaterAid's work in India, which became a great reason and theme for the 2017 diary and calendar. We illustrated 12 milestones and 6 people stories to populate the month dividers in the diary and the calendar. Using a limited colour palette, a contrasting pairing of fonts and a style of illustration that is based on hand-done drawings, we created minimal yet expressive compositions to stay with the employees (and partners and associates) of WaterAid India through the year.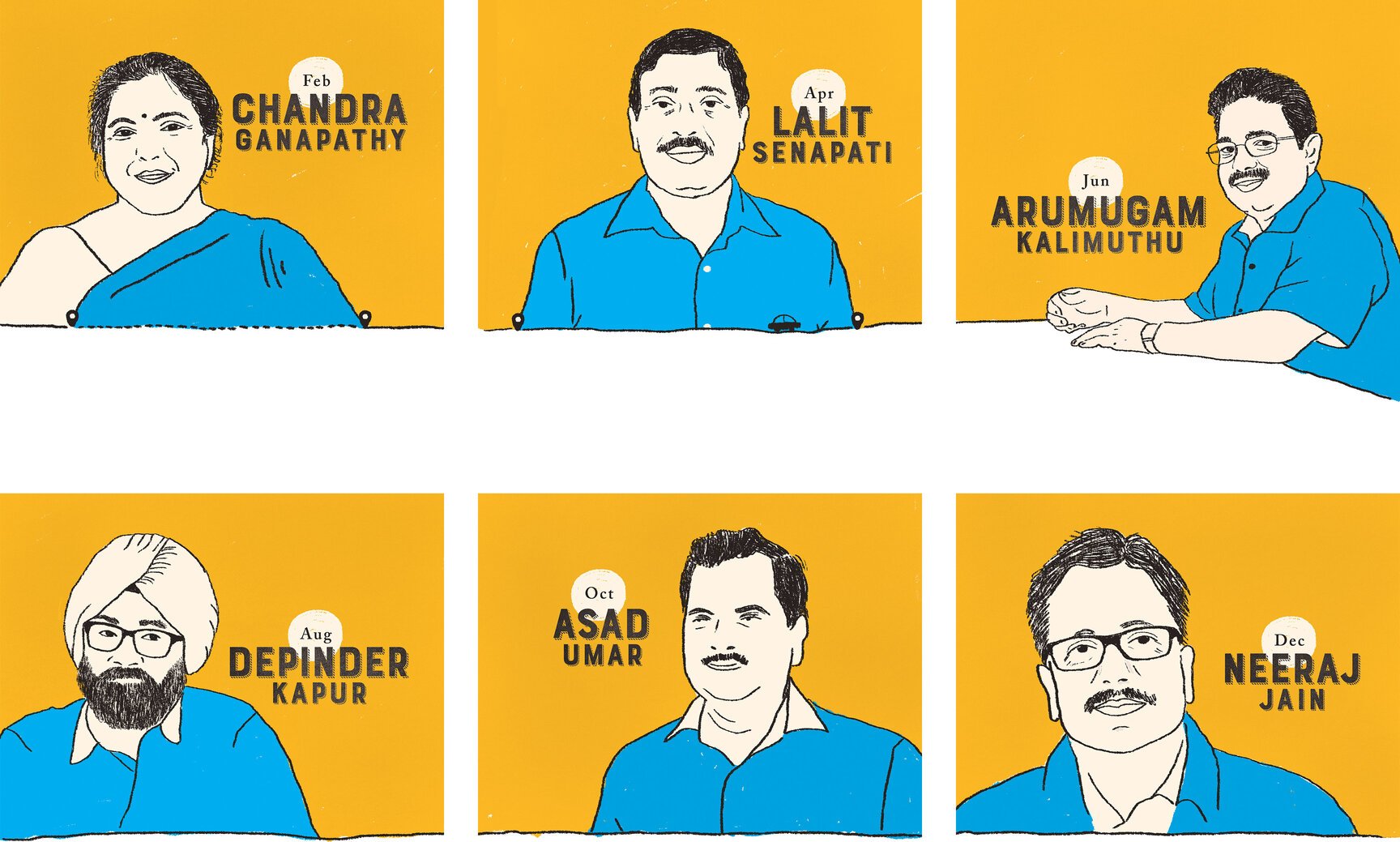 "Working with Tiffinbox has always been a great experience and a pleasure to work with. They understand your brief and deliver exactly what you need and sometimes even improve upon it. Their support with developing and designing our communication collateral has been extremely helpful and it has helped in strengthening WaterAid India's brand and also in its advocacy and influencing efforts. In fact, some of the IEC collateral designed by Tiffinbox have been adopted and used widely by different governments across India in their behaviour change communication campaigns […]"
Water, Germs & Health: 2016 Diary & Calendar
The common antagonist in the crises surrounding water, sanitation, hygiene and health are germs. Using that as the starting point, our idea for the 2016 WaterAid diary and calendar was to take the user through the months using a 'Germ Cycle'. The health crisis starts with a person (without access to safe water) drinking unclean water, which causes diarrhoea that combined with undernutrition can bring down the person's immunity hence making them forever susceptible to diseases. If this person doesn't have access to a toilet, they will resort to open defecation that leads to further spread of germs that puts the immediate population at risk. If in case a toilet is available, owing to poor faecal sludge management in India, the germs land up in water bodies further contaminating our food and water sources. And thus continues the cycle.
We visualised the diary in a way that did not treat the month dividers as just incidentals, but in fact, we wanted them to be the main attraction. Each month divider was conceptualised as a set of 4 pages within which we would try to bring out the details of the crisis using text and short infographics supported by simple drawings that come to life using a stark colour palette.