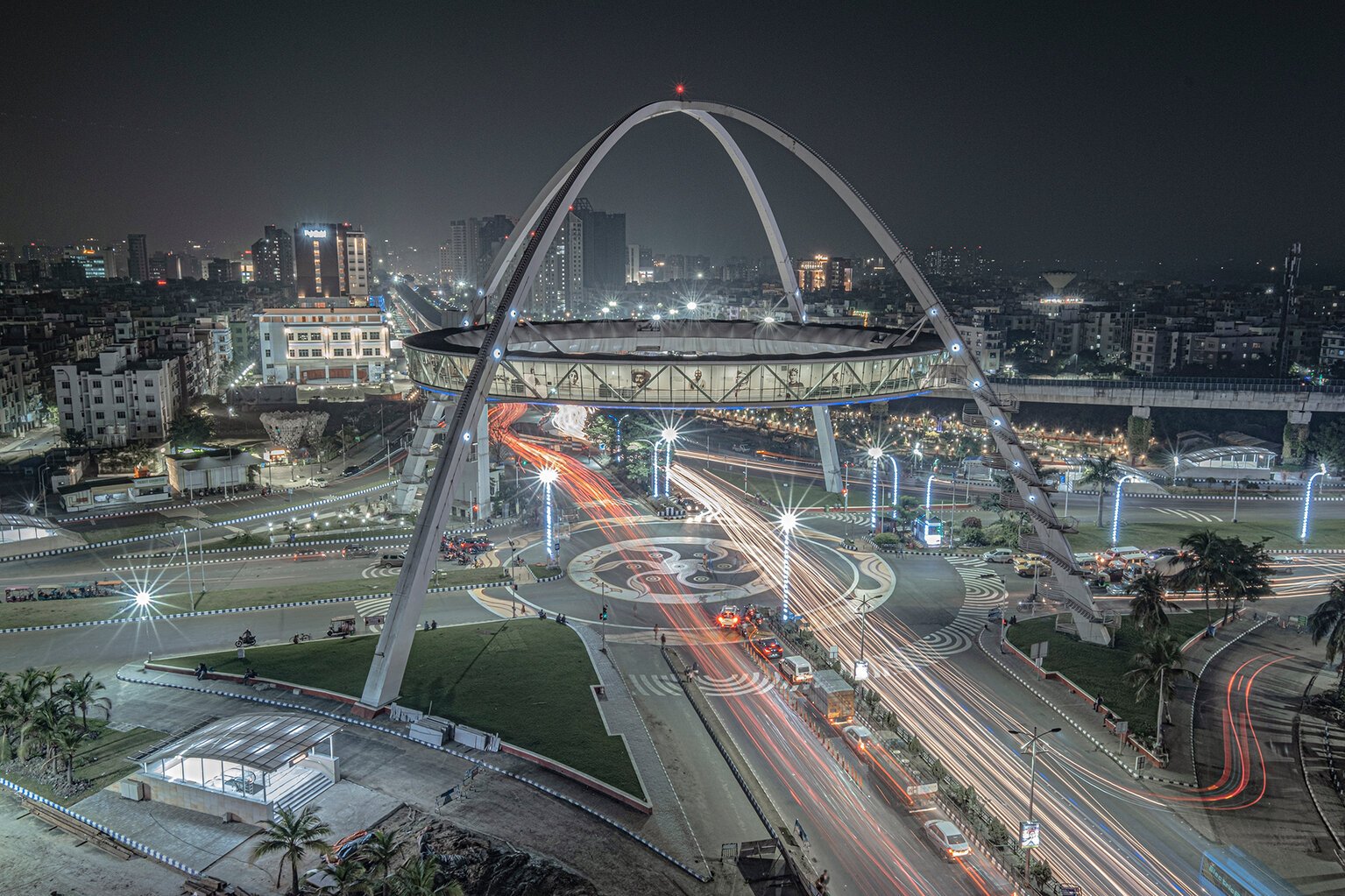 Client
Branding a Smart City – New Town, Kolkata
New Town, a satellite city near Kolkata, is designed to optimise both work and life. In its proximity to airports, universities, and tech hubs, New Town is primed to host smart global companies. In its platinum-rated green design, its clean infrastructure, and its open spaces, New Town has created a model of true urban sustainability. And in its libraries, auditoriums, and performance spaces, New Town offers a vision of a different kind of existence — one dominated not by the stresses of the rat race, but by the joy of culture and of a life well lived.
It is this positioning that the London based place branding experts INSTID (Institute for Identity) and Tiffinbox focused on as part of their work to develop a strategy and brand New Town to attract foreign investment from sunrise industries such as fintech, data science, AI and machine learning, biotech, data centres, and blockchain to name a few.
Year

Service

, ,

Industry
The core idea – a smart, human-friendly platform for tech enterprises in Southeast Asia – was borne out of three archetypes that most resonated with New Town: new standard (a new, alternative vision of urban living; work-life balance, that is driven by concern for the human and the planet), good life (physically easy and enjoyable as well as spiritually enriching; no harm to planet or humans; brimming with youthfulness and energy) and knowledge (ability to have a vision for the future; to transform and to create previously unknown and complex ideas from a deep foundation of culture and knowledge).
New Town is modern (state of the art, tech-savvy, progressive, advanced, fresh), rational (structured, organised, predictable, intelligent, clear, knowledgeable), open (spacious, breathable, unconstrained, liveable, zen), caring (green, healthy, friendly, safe, easy, kind, sustainable) and energetic (passionate, committed, a sense of ability and of things happening, vibrant)
Project Team
INSTID: Dr. Natasha Grand, Samanth Subramanian, Zoe Kennan, Nichola Mark
Tiffinbox: Sriparna Ghosh, Rohit Chaudhary
Photography: Saumyajit Sen
Website: Kiril Tserashchuk